Guerrilla marketing is a PR tactic that plays on the element of surprise.
In the warfare context, guerrilla connotes ambush, sabotage, raids, but how does that, quite aggressive term, translate into marketing?
Generally, guerrilla marketing techniques involve unconventional, out-the-box campaigns that are original and experiential. Usually low-cost but high-impact, these immersive experiences are a great way to market to current customers as well as potential future customers.

TYPES OF GUERILLA MARKETING
Event Ambush
Using an event or occasion with high footfall and 'hijack' the moment.
Like a football game to advertise to the stadium audience – usually without event permission – in an out-there way.  
Outdoor
Using the urban landscape and adding to it, whether that be street art or changing up a statue for example.
Indoor
Similar to outdoor guerrilla marketing, only it takes place indoors, such as a train station or university campus.
Experiential
A mixture of all the above but done in a way that the audience can get involved and interact with the ad.
Below are five examples of successful guerrilla marketing campaigns that should inspire fresh ideas to advertise your own brand or business.

EXAMPLES WE LOVE:

UNICEF's Dirty Water campaign

One of UNICEF's main focuses has been tackling death by diseases caused by unsafe drinking water in children across the globe. More than 4,000 children every day die from illnesses like cholera and malaria, and approximately 780 million people lack access to clean water.
In the west, many people are unaware of these statistics, so drawing attention to them is vital to solving the issue.
In 2009, UNICEF partnered with Casanova Pendrill/McCann to create a guerrilla marketing stunt that attracted global media attention.
Vending machines were placed in New York's Union Square, offering 8 different 'flavours' of water. The bottles were labelled with cholera, malaria, typhoid, dysentery, dengue, hepatitis, salmonella and yellow fever, which are all diseases that can be carried in dirty water and cause deaths in communities that have no access to clean drinking water.
For a dollar, New Yorkers could buy a bottle of this water, which was clearly dirty, and donate to UNICEF's cause to provide a child with clean drinking water for 40 days.
The bottles showed important facts about the water crisis and educated people on the scale of the problem.
The campaign caught the attention of around 7,500 New York residents and garnered global media coverage, sparking much-needed conversation around the water crisis.
BBC burns a billboard

In 2021, Sir David Attenborough launched his newest documentary series A Perfect Planet. With the finale's stark focus on the climate crisis, the BBC Creative team needed to create a moment that would draw attention to the urgency of the climate emergency.
With billboards advertising the show around the country, the team decided to use them for a guerilla marketing stunt, with what looks like rips in the billboard revealing the devastating effects of plastic pollution, deforestation and wildfires.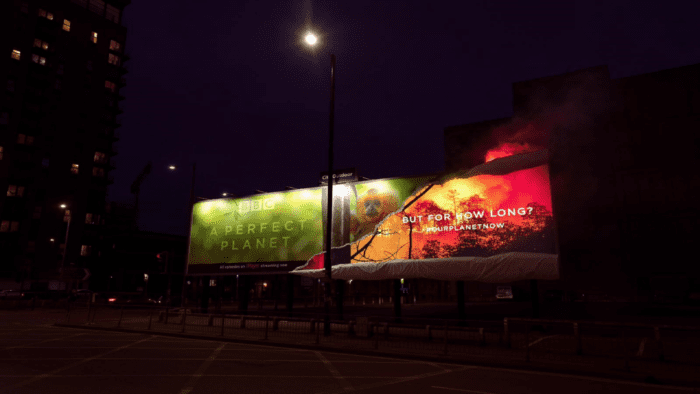 One of the billboards in Manchester was even 'set on fire', with smoke machines creating the effect of smoke billowing from a scene from a forest fire.
The stunt was a huge success, attracting media attention and social media posts of the billboards creating a conversation around the destruction of the natural habitats of the creatures we tune in to watch on nature documentaries.

Pringles ambush Wimbledon
Pringles packaging is easily recognisable and hasn't changed since the brand was launched in the 1960s. For this guerrilla marketing stunt, the brand decided to riff off the brand's packaging and its resemblance to tubes of tennis balls – and what better place to do it than at Wimbledon?
The snack was handed out for free to attendees of the sporting event, in tubes emblazoned with the slogan "These are not tennis balls!". Tennis legend lookalikes including Roger Federer and Bjorn Bog were joined by a Sir Cliff Richard lookalike, drawing further attention to the campaign.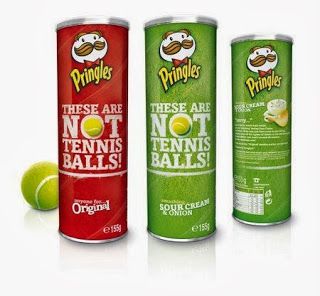 Wimbledon is known for being strict about what they allow into the club, but in a huge win for Pringles, the sample tubes were allowed in.
The stunt gained coverage on Radio 1 and in the Daily Telegraph, Daily Mail and Washington Business Journal, and created buzz around the product through a clever stunt delivered in a short space of time.
Deadpool joins Tinder
Marvel is well known for using social media to promote new superhero movies within their franchises and associated merchandise. Their marketing campaigns are always creative and play on the unique personalities of the characters within the cinematic universe.
With a superhero like Deadpool, Marvel took aim at an older target audience using edgier humour and adult themes. So, their marketing campaign followed suit.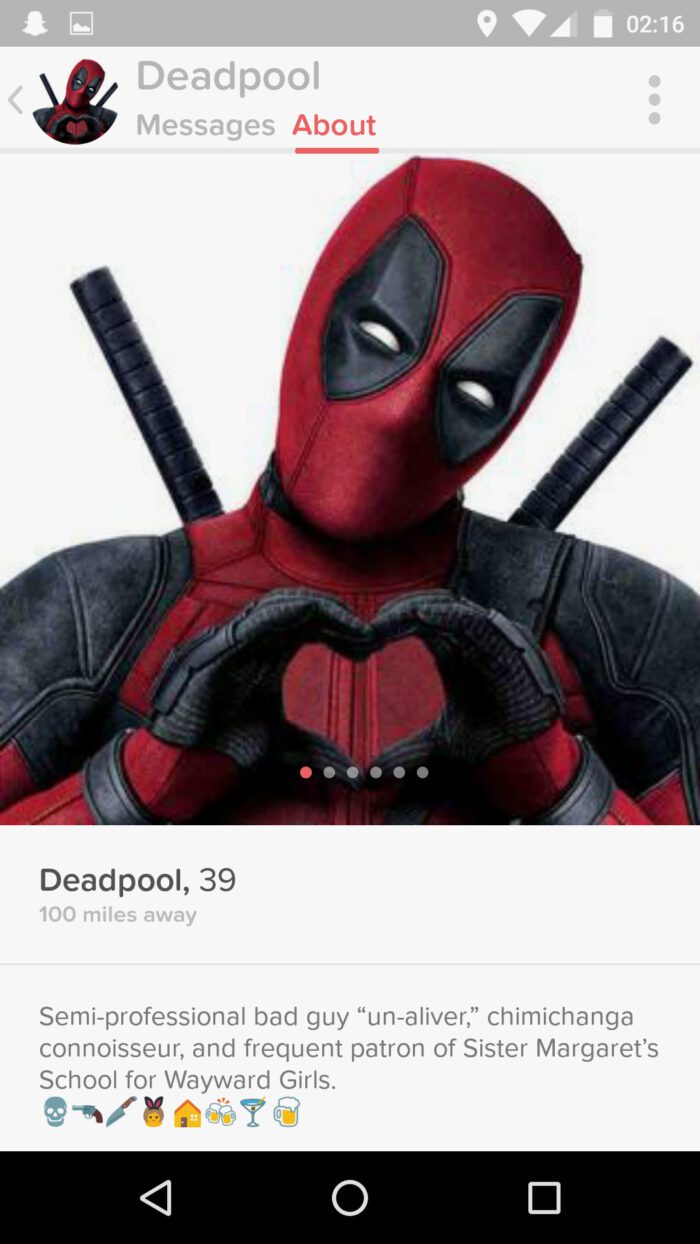 The marketing team created a Tinder profile for Deadpool, which used the character's signature dry wit, was screenshotted and shared widely on social media by users of the app. As Tinder users are strictly 18 and over, the popular dating app had the perfect demographic for the film's target audience and caught their attention.
Along with Ryan Reynold's Influencer marketing, this guerrilla marketing tactic contributed to the film grossing $785 million worldwide.
Boris Johnson goes to the JobCentre

Madame Tussauds Blackpool is home to a range of famous faces, from the cast of Coronation Street to the more recent additions of internet streaming sensation KSI.
When news broke that Rishi Sunak and Sajid Javid had resigned during Boris Johnson's turbulent tenure as Prime Minister, Madame Tussauds Blackpool's knew this was the perfect opportunity to use the new wax figure of Boris Johnson which they had unveiled in March 2022.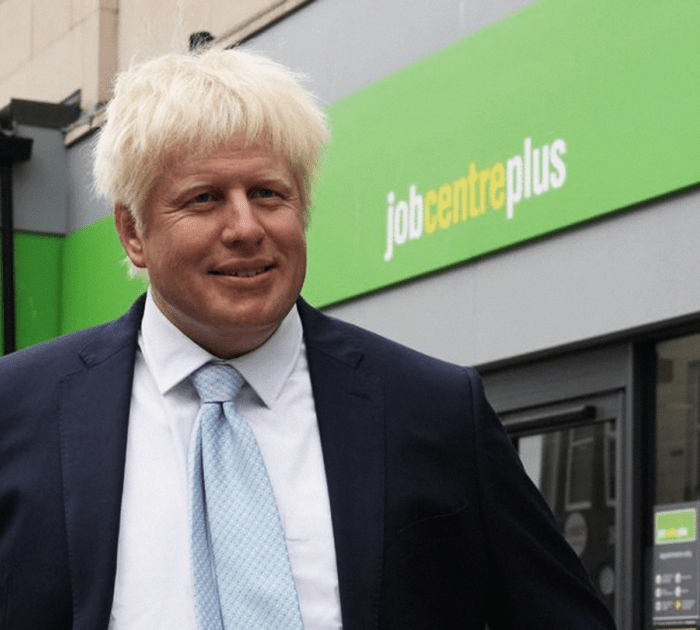 Less than two hours after the PM's resignation announcement, Madame Tussauds Blackpool had placed its figure of Boris outside the Blackpool Job Centre. 
Soon after, images of the stunt were everywhere – it was hard to miss, achieving blanket media coverage and generating a huge social media buzz, raising awareness of Madame Tussauds Blackpool.

The stunt proved so popular that it won Most Memorable Campaign of the Year at the Prolific North Champions Awards 2023.
To find out more about our services, check out the rest of our website or email us at marketingteam@thisisinfluential.com for a chat.