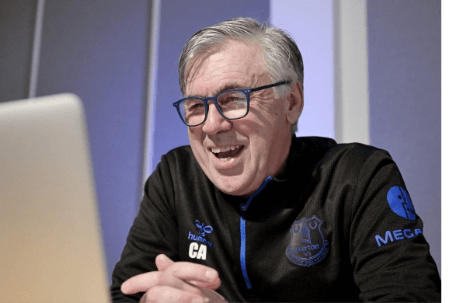 Influential raises profile of Premier League football club's charity arm in the height of the pandemic.
Influential was commissioned to work for the charity arm of Premier League Football Club, Everton, in November last year.
The club is the only Premier League in the country to operate a charity on the scale of Everton in the Community. This aims to help and support some of the most vulnerable and at risk people living in one of the most deprived areas of the UK.
Following Lockdown1 in March last year, the charity launched its Blue Family Foundation. To date, this has offered help and support to almost 30,000 people.
Influential was brought on board to support the work the charity is doing and ensure as many people as possible are aware of its tireless around the clock efforts and the impact this is having. The agency was set key targets to achieve national and broadcast coverage, with The Sunday Times specifically mentioned by the client as a publication they would like to build relationships with.
With a clear strategy created at the end of last year – this was completely re-written at the start of this year as Lockdown3 was upon us.
Influential created a media strategy to target all of Everton in the Community's key publications and broadcast channels, drip-feeding the news out to ensure a constant presence of the charity's name in the media spotlight.
More than 140 pieces of regional coverage were achieved within the first two weeks of Lockdown3, including both national and regional TV – Sky and Granada.
To gain traction with The Sunday Times – a different strategic approach was required.
In addition to all of the volunteers working and helping within the charity, Everton Manager, Carlo Ancelotti and player Dominic Calvert-Lewin, together with other players, make weekly support calls to dozens of people across the region.
Influential arranged for the Northern Editor from The Sunday Times to sit in on two of these zoom calls between Carlo and a gentleman he calls on a regular basis who has Motor Neurone Disease – and between Dom and an elderly gentleman whom he calls.
We arranged for Everton's photographer who is in a bubble with Carlo and Dom to take photographs of the zoom calls. These, together with recordings of the calls, were all shared with The Sunday Times.
This resulted in a page 10 feature in the national edition of The Sunday Times and an on-line feature – reaching more than one million people.
A day later this was followed by a news article on page six of the Daily Express.
Jennie Kozlowski-Hughes, Head of Communications at Everton in the Community, said, "I see the team at Influential very much as an extension of our own in-house communications team at our charity and they are proving to be an excellent resource, committed to dedicating time and effort to achieving high-quality PR coverage for Everton in the Community and helping us raise awareness of our life-changing and life-saving work to new audiences."
David Collins, Northern Editor of The Sunday Times, added, "Influential are a PR company who know what journalists want and need. Fast, reactive, thorough."