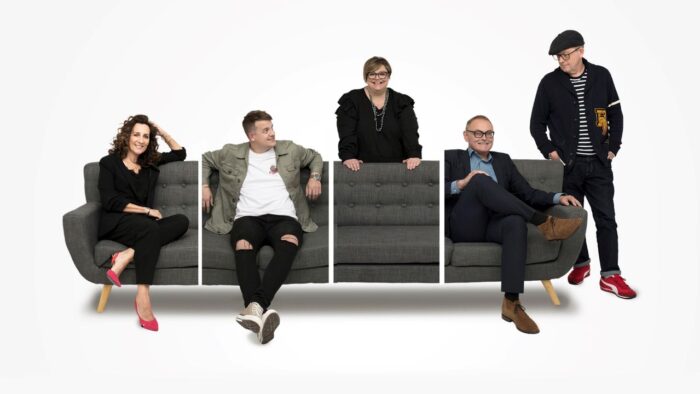 Eighteen months on from Influential Agency Group's acquisition of creative agency Young Bright and Grey (YBG), the business has unveiled a new unified brand and an expanded team.
The combined agency will now be known simply as Influential and operate from offices in Manchester and Liverpool. Its new brand is formed around a constantly moving circle, developed to highlight how creative thinking moves effortlessly across the agency's departments, with a new bright colour pallet representing intelligence and vibrancy.
YBG was acquired by Influential in late 2021, following a long-term relationship collaborating on a range of client projects. Its founders – former Cube3 duo Viv Griffiths and James Summerscales – joined Influential's board alongside Sara Wilde-McKeown (MD), Chris Hulme (head of PR) and Karen Swan (head of marketing insight).
The agency has also bolstered its creative, digital and PR teams with five new hires.
Tom Needham has joined Influential as digital director and will lead the agency's work across paid search, paid social and programmatic display. Formerly an account director at Running Total, he previously worked with Influential's Summerscales and Griffiths at Cube3.
The agency has bolstered its creative team with the appointment of seasoned motion designer Aleks Andonov and creative account manager Conor Elliott. Aleks previously worked for food start-up Lo-Dough where his responsibilities included brand and identity, and design for web, social and product packaging. Conor joins from Europe's largest dental care provider mydentist, where he worked across consumer-focused social media and communications campaigns.
Influential's PR team has welcomed senior account executive Farhana Khan who joins following roles at Tate Liverpool and The Co-op. She will work across the agency's consumer campaigns which include retained relationships with Camelot, operators of The National Lottery, and Merlin Entertainments. The expanded team also includes account executive Lewis Hinds, who was previously at High-Rise Communications.
The new hires follow the earlier appointment of Kelly Cunningham as Head of Content from THG Ingenuity where she led and launched Homebase's content strategy, including its first ecommerce Black Friday sale in 2021. At influential she is building an integrated content team to support the agency's brand and creative work.
Sara Wilde-McKeown, managing director of Influential said: "Our decision to bring YBG and Influential together as one brand is testament to how strongly the teams have melded over the last year, both culturally and in our approach to successful client campaigns. It feels only right that this is reflected in one unified brand. We're thrilled to be starting 2023 by adding fantastic new talent to the agency under a bold new look and feel."
Viv Griffiths, creative director at Influential, added: "Merging two established brands can be a complicated affair, but this wasn't the case with us. Both the Influential and YBG brands had a passion for true integrated thinking but came from different ends of the street, with Influential known for its clarity of strategic thinking and YBG for its maverick approach. Our rebrand was about understanding how we kept what was truly valuable as the brands aligned.
"Our springboard was clarity, modernity, and integration and we've captured this in a fresh new brand which positions Influential ready for our next stage of growth."
Influential employs 30 people across service lines in PR, stakeholder communications, insight and brand. Its clients include Mayfield Manchester, NOMA, Grant Thornton, Flawless AI and Radisson RED.