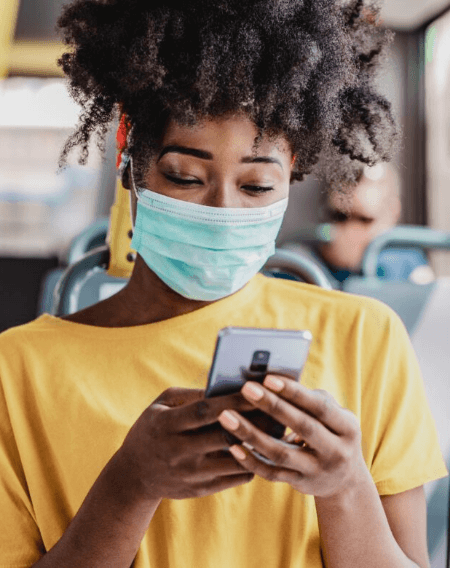 A vital NHS awareness raising campaign designed to reach Black, Asian and Minority ethnic communities during the pandemic has resulted in a prestigious awards shortlisting for Influential.
The agency has reached the final stage of this year's Drum Awards for PR, which recognise excellence in public relations and celebrate the professionals that guide the communications of companies, governments and organisations.
Shortlisted in the Healthcare & Pharma category, Influential has been recognised for its insight-led integrated campaign, 'Getting Under the Skin – The impact of COVID-19 on Black, Asian and Minority Ethnic communities.'
Influential was commissioned to lead on the ground-breaking project by Cheshire and Merseyside Health and Care Partnership. The agency was tasked with uncovering the impact COVID-19 was having on ethnic communities in the region and gathering their views about the vaccination.
The team conducted in-depth research and revealed insights that proved instrumental in successfully improving services, communications and engagement between the NHS and different ethnic groups.
Informed by the research findings and partnering with representatives from ethnic communities, Influential created and rolled out an integrated campaign – 'Let's Get Vaccinated' – in record time, to address vaccine hesitancy.
The initiative resulted in more than 1 million social media impressions, along with widespread press and broadcast attention – reaching an audience of 7.7million. Evaluation research demonstrated that the campaign had a positive impact on sentiment, and NHS figures showed an increase in vaccination uptake during the campaign period.
This is the latest award recognition for 'Getting Under the Skin', which has already won two esteemed NHS Communicate Awards for 'Use of insight and data for innovation in communications' and 'Best behaviour change or public health campaign'. It is also shortlisted for 'Communications Initiative of the Year' at the prestigious HSJ Awards.
Karen Swan, Director of Influential said: "It is fantastic to be recognised by these highly-regarded, international awards but our most important achievement has been helping our client to bring about positive change and reach out to underrepresented people during these very challenging times.
"We used innovative tactics to unearth fresh insights to inform our campaign's creative and distribution strategy and as a result it led to a clear shift in immediate vaccine take-up across our target audience. We hope that the fresh insights we unearthed will leave a lasting legacy and create a cultural shift not only for Cheshire and Merseyside Health and Care Partnership, but for organisations across the country, so they can learn more effective ways to engage with minority ethnic communities and adapt services and interventions accordingly."
Edna Boampong, Deputy Director of Communications and Engagement at the Cheshire and Merseyside Heath and Care Partnership at the time of the campaign, said: "In order to effectively influence take-up of the COVID-19 vaccine we needed to understand and differentiate individual concerns across different ethnic communities.
"Influential not only worked with us to uncover invaluable data to address these areas, but they also knew how to act upon these fresh insights to quickly develop a compelling, creative and extremely targeted campaign. A fast turnaround was essential, as real-life implementation of changes were needed urgently and, by working with Influential on both the insights and creative campaign, we managed to deliver an effective public health campaign in record time.
"The successful PR outreach was one of the elements which really stood out as they managed to achieve strong exposure for the campaign in all the right outlets from TV and radio to print and online outlets across the region. They even secured us attention in national media, which really demonstrated the impact the research had not only on Cheshire and Merseyside, but areas up and down the country."