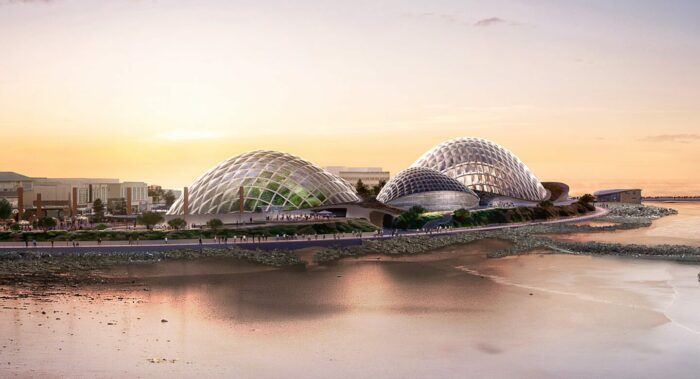 Influential has once again partnered with The Business Desk.com in bringing together the Invest North 2022 conference, which is focused on the people, ideas and organisations that are shaping the future of the North.
This year's distinguished line-up of leaders and thinkers feature in a conference with five strands – International; Place; Funding & Investment; Talent; and Innovation.
There are many highlights, big personalities and exciting projects in the spotlight.
The conference takes place online on Wednesday March 2nd and is followed by an Invest North dinner at the Radisson Edwardian in Manchester on Thursday March 3rd.
Chris Hulme, director at Influential Agency Group, said: "Invest North is packed with inspiring people and companies who are setting the standard in terms of fast growth, brilliant ideas and progress in the North of England. The day features back-to-back exemplars of what is already being achieved – the hard evidence of ambition matched by successful delivery. We are very proud to be associated with Invest North and the team at The Business Desk.com, which is staging the event."
The speakers include:
Sara Tomkins – Co-op Live Marketing & CSR Director. Sara is building the Co-op Live brand and working with artists who will perform at the 23,500-seat live entertainment venue, which opens in 2023. Co-op Live will not only be the biggest and best arena in the UK, it will also be planet friendly, aiming to be net zero carbon with a charitable ethos – pledging over £1m per annum to local and national good causes.
Professor Janet Hemingway, the founding Director of iiCON, a collaborative R&D programme that is establishing a global centre for infectious disease R&D within the North West of England. Its partners include Liverpool School of Tropical Medicine, Unilever, Liverpool University Hospitals Foundation Trust, University of Liverpool, Evotec, and Infex Therapeutics. The programme aims to increase investment in infectious disease research and development in the North West by over £1 billion a year by 2030.
Collette Roche, COO of Manchester United. One of the most powerful women in English football, and United's first female COO, Collette has helped steer the club through the pandemic and maintain its position as one of the most valuable brands in global sport.
Irene Graham – CEO & Board Director, ScaleUp Institute, whose organisation is focused on making the UK the best place in the world to scale up a business.
Sir Howard Bernstein, the former Chief Executive of Manchester City Council and one of the chief architects of Manchester's urban, social and economic resurgence
Wayne Hemingway, MBE, one of Britain's most acclaimed designers and founder of HemingwayDesign, a multi-disciplinary design agency. A native of Morecambe, Wayne has a special interest in the future of the UK's seaside towns and provided evidence at the last major Parliamentary report on the future of coastal communities
George Downing – Downing Property Group. Over the last two decades George Downing has quietly built Downing property group into a major force in UK regeneration, with £2 billion of residential and mixed use schemes completed, and a further £1 billion of development projects now being added to the portfolio. His company's track record in Northern cities includes transformational residential-led schemes delivered in Manchester, Leeds, Liverpool and Newcastle. Current projects include the next phase of First Street in Manchester, a co-living scheme based around a 45-storey tower designed by the Simpson Haugh Partnership.
David Harland – CEO, Eden Project International. David has a mission to develop new programmes and projects across the globe. The Eden Project North is now underway in Morecambe, set to open in 2024. David is also overseeing projects in Qingdao, Dubai, Derry (Londonderry), Costa Rica, Dundee, Australia and New Zealand.
Jan Bramall, CFO of Manchester Airports Group. Jan joined MAG in 2018 as Group Finance Director, prior to taking on the role as Chief Financial Officer in December 2020
Mike Palin – Interim Executive Director of Markets, Partners & Places – Homes England.
Bod Buckby, Head of UK Primary Markets (North) at the London Stock Exchange.
John Lucy – Director – Liverpool Freeport and the UK representative of the World Free Zones Organisation
Dafydd Williams – Head of Policy, Communications and Economic Development (Humber) at Associated British Ports
Pete Bradshaw – Head of Sustainability, Manchester City Football Club
Tim Wood – Northern Powerhouse Rail Director, Transport for the North.
Ken Cooper – MD – Venture Solutions, British Business Bank